I very rarely wear t-shirts unless I'm bumming around or at a sporting event. But lately, I'll admit, they've been growing on me and here' s a few of my favorite ways to wear them.
With a blazer as seen on Victoria Beckham
With a skirt as seen on Audrina Patridge
Skinny jeans & killer shoes as seen on Mary-Kate & Ashley Olsen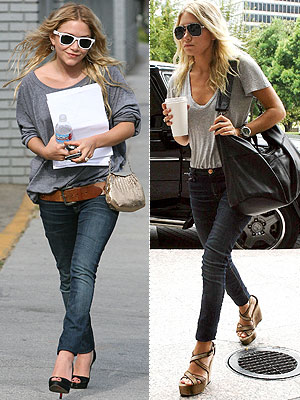 I LOVE Ashley Olsen's look...
Don't:
- be afraid to wear a belt
- overdo the accessories
- go too baggy or too tight with the fit
- forget your proportions!